August 4th, 2011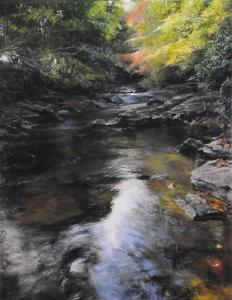 I've been lucky enough to be featured in this September's edition of the top UK magazine Artists and Illustrators (out at the end of August). They wanted someone to 'represent' the Snowdonia area. A copy can be found at loads of different places (like the Tate Gallery, The National Portrait Gallery, W.H.Smiths Travel, Morrisons, Waitrose, etc), or simply order one from any newsagent.

May 21st, 2010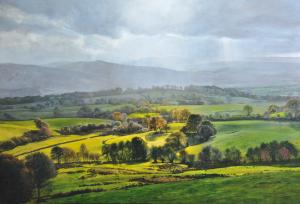 Since being elected to membership of the Royal Cambrian Academy, I realise that one of the attractions is the opportunity to exhibit works in their various annual exhibitions. So, I'll be putting three paintings into the summer exhibition, which runs between 3rd July- 12 Sept 2010. This is held at:

Royal Cambrian Academy, Crown Lane, Conwy. LL32 8AN. 01492 593413

One picture that I'll include is this one "Light in the Valley, Rhug".

Might see you there!
March 3rd, 2010
I set up a website not long ago.

It put me in a bit of a quandry as I wasn't 100% clear in my mind why I was doing it.

Was it just putting together a virtual exhibition? Was it to discuss the techniques and processes of painting? Was it to use as a permanent sympathetic ear into which I could pour my doubts and thoughts?

Check it out at www.harryrobertsonpainter.com and see what you think. I'm still pondering.